Impromptu Visit by Vice-Chancellor USM to the Biophysics Lab, School Of Physics
6th April 2022 - The Vice-Chancellor of USM along with representatives from the Bursary Department made an impromptu visit to the Biophysics Lab in School of Physics, on 6 April 2022 this morning.
The purpose of the visit was to take in the sights of laboratories around USM particularly those which needed to be reconstructed and renovated.
The fruitful visit allowed the Bursary Department to understand the need for the improvement of the laboratories and necessary costing needed for the purpose.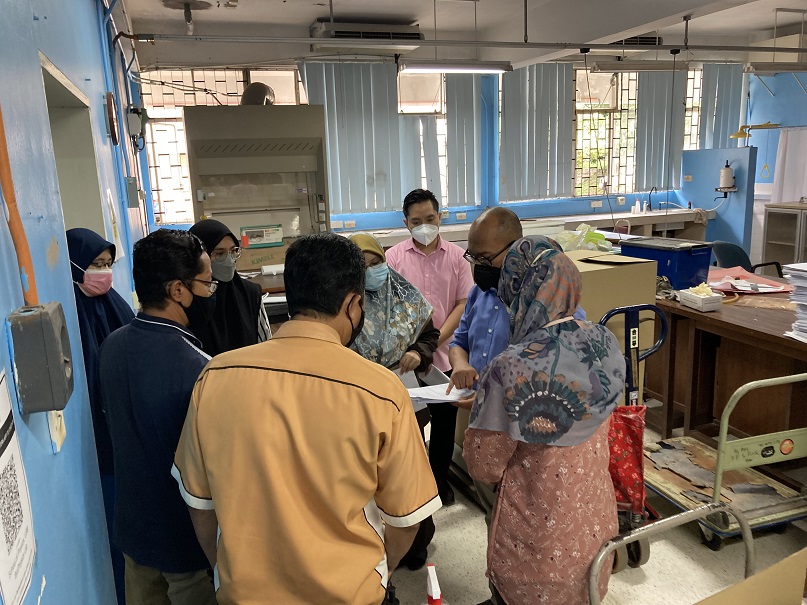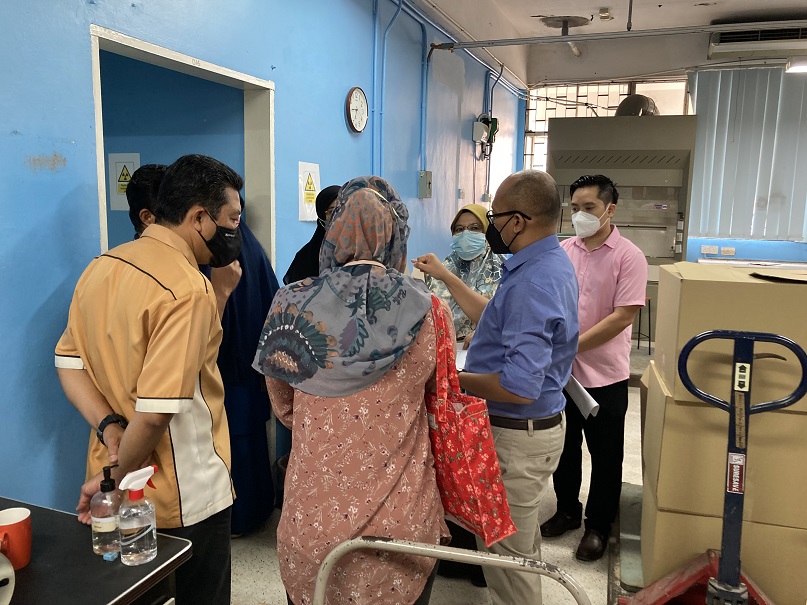 .