Visit of RUSATOM AUTOMATED CONTROL SYSTEMS (RASU) to the School of Physics, USM
14 April 2022 – The School of Physics hosted delegations from a Russian Company, Rusatom Automated Control Systems (RASU) on their brief visit to Universiti Sains Malaysia accompanied by representatives of a local company, ITRAMAS.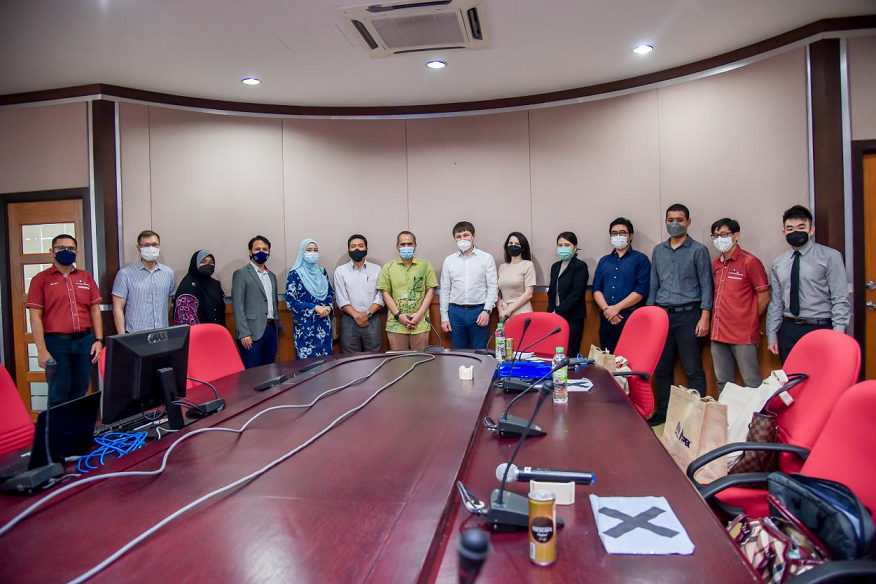 Prof. Dr. Abdul Razak Ibrahim, Dean of the School of Physics representing the Deputy ViceChancellor, Research and Innovation welcomed the delegates comprised of the CEO's adviser/CEO of RUSATOM, Mr. Egorov Alexander and the Project Manager in the New Product Development Department, Ms. Kravchenko Yulia along with representatives from ITRAMAS, Ms. PK Cheah, Vice-President of Procurement and Mr. Amir Ashraf, R&D Manager. The meeting was also joined by Ts. Dr. Mohd Zamir Pakhurruddin, Director of Institute of Nano Optoelectronics Research Technology (INOR) and Dr. Shaizatulaqma Kamalul Ariffin, Director of Industry Network as well as fellow academicians and researchers from the School of Physics. Mr. Egorov presented the company's background and explained on the purpose of the visit. The discussion centered on the potential collaborations in academics, training and retraining of specialists in the field of nuclear facilities operations and nuclear safety according to the recommendations of the International Atomic Energy Agency (IAEA).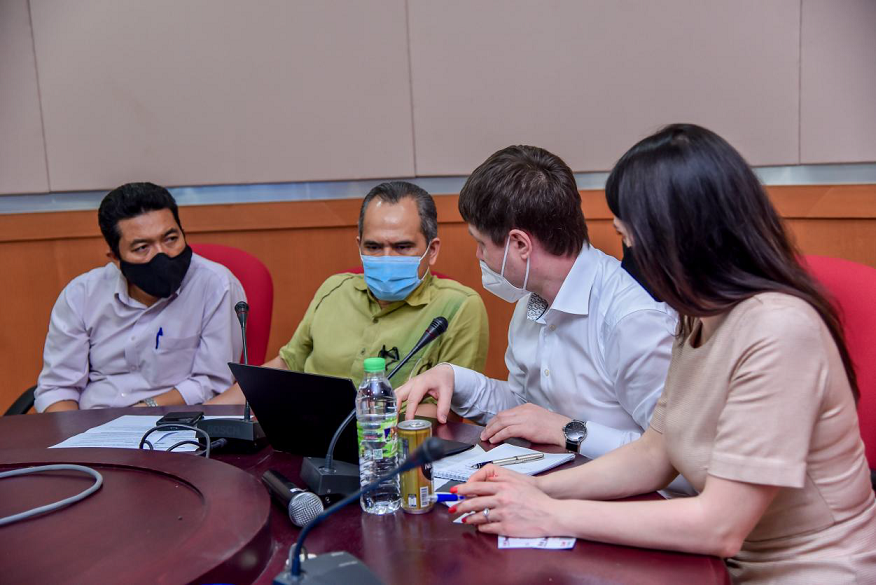 RUSATOM also relayed their intention to further connect USM to the universities in Russia for more collaborative efforts, particularly in nuclear energy. This will be a stepping stone to exploring possible collaborations between both nations.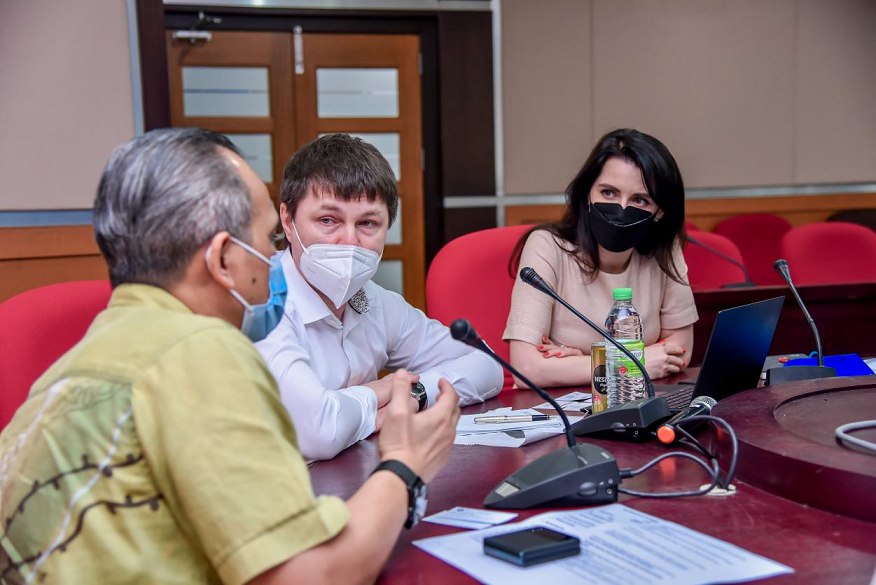 The meeting also discussed the training of trainers program in Nuclear knowledge and exploring research collaborations between the researchers of both countries. Apart from that, the discussion was also centered on staff and student mobility between universities of both countries such as lecturer/researcher short-term attachment programs and student internships in universities/agencies relating to nuclear energy. The cooperation can be extended with a joint education program between universities in both countries in the near future. Overall, it was a short yet beneficial discussion between the two parties.